NAVYPEDIA Support the project with paypal
Photo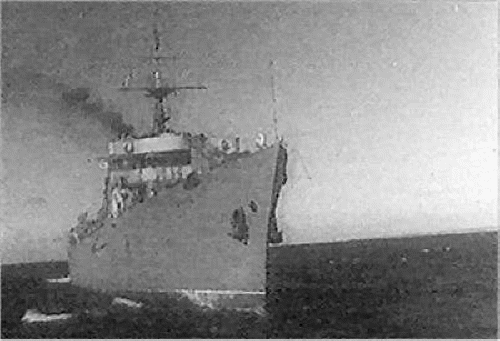 Oka
Ships
| Name | No | Yard No | Builder | Laid down | Launched | Comp | Fate |
| --- | --- | --- | --- | --- | --- | --- | --- |
| Марти [Marti] (ex-Штандарт [Shtandart]), 1948- Ока [Oka] |   | 183 | Burmeister og Wain, Copenhagen, Denmark // 194 Yd, Leningrad | 13.10.1893 | 10.3.1895 | 1896 // 29.11.1936 | accommodation ship early 1950s |
Technical data
| | |
| --- | --- |
| Displacement standard, t | 5655 |
| Displacement full, t | 6189 |
| Length, m | 122.3 |
| Breadth, m | 15.4 |
| Draught, m | 6.97 |
| No of shafts | 2 |
| Machinery | 2 VTE, 4 boilers |
| Power, h. p. | 11426 |
| Max speed, kts | 18 |
| Fuel, t | oil 930 |
| Endurance, nm(kts) | 2260(12) |
| Armament | 4 x 1 - 130/53, 7 x 1 - 76/52 34K, 3 x 1 - 45/43 21K, 4 x 1 - 7.6/94, 390 mines |
| Complement | 390 |
Graphics
Project history
Laid down as auxiliary cruiser, completed as emperor`s yacht Shtandart. In 1933 ship was converted to minelayer on yard No194; 18.8.1934 renamed Marti and 29.11.1936 commissioned by Baltic Fleet. Ship differed by strong artillery at slow speed; often in western literature she was classified as a cruiser-minelayer.
Modernizations
1943: - 4 x 1 - 7.6/94; + 3 x 1 - 12.7/79.
Naval service
Oka in early fifties was converted to barrack ship.


© 2007-2022 - navypedia.org