Photo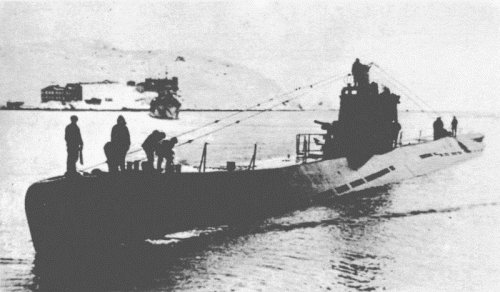 Ships
| Name | No | Yard No | Builder | Laid down | Launched | Comp | Fate |
| --- | --- | --- | --- | --- | --- | --- | --- |
| Л-20 [L-20], 6.1949- Б-20 [B-20] |   | 302 | 189 Yd (Ordzhonikidze Yd), Leningrad // 402 Yd, Molotovsk | 6.1938 | 14.4.1940 | 8.1942 | test ship 2.1956, stricken 3.1958 |
| Л-21 [L-21], 6.1949- Б-21 [B-21] |   | 303 | 189 Yd (Ordzhonikidze Yd), Leningrad | 6.1938 | 14.7.1940 | 8.1943 | stricken 12.1955 |
| Л-22 [L-22], 6.1949- Б-22 [B-22] |   | 304 | 189 Yd (Ordzhonikidze Yd), Leningrad // 402 Yd, Molotovsk | 12.1938 | 23.9.1939 | 8.1942 | test ship 2.1956, stricken 5.1959 |
| Л-23 [L-23] |   | 353 | 198 Yd (Marti Yd), Nikolayev // Poti port wks | 10.1938 | 29.4.1940 | 10.1941 | sunk 17.1.1944 |
| Л-24 [L-24] |   | 354 | 198 Yd (Marti Yd), Nikolayev // Poti port wks | 10.1938 | 17.12.1940 | 4.1942 | sunk 17.12.1942 |
| Л-25 [L-25] |   | 355 | 198 Yd (Marti Yd), Nikolayev | 10.1938 | 26.2.1941 | --- | foundered incomplete 18.12.1944 |
Technical data
| | |
| --- | --- |
| Displacement standard, t |   |
| Displacement normal, t | 1108 / 1400 |
| Length, m | 85.3 |
| Breadth, m | 7.00 |
| Draught, m | 4.05 |
| No of shafts | 2 |
| Machinery | 2 1D diesels / 2 PG-9 electric motors |
| Power, h. p. | 4000 / 1300 |
| Max speed, kts | 18 / 9 |
| Fuel, t | diesel oil 143 |
| Endurance, nm(kts) | 10000(10) / 150(2.5) |
| Armament | 1 x 1 - 100/49 B-24, 1 x 1 - 45/43 21K, 8 - 533 TT (6 bow, 2 ext aft, 18), 20 mines |
| Electronic equipment | Mars-16 hydrophone |
| Complement | 56 |
| Diving depth operational, m | 80 |
Standard scale images
L-20 1940
Graphics
Project history
Submarines of "combined" type storing powerful torpedo armament at possibility to laid mines. In construction experience of building of D class submarines was used, and also decisions borrowed from raised British subarine L55. Saddle-tank hull. Mines were carried in two horizontal watertight tubes and laid astern. Submarines of II series were built for Baltic and Black Seas. In 1934 for Pacific Fleet there was begun building of XI series, in which construction a number of changes was brought. These submarines were laid down on European shipyards, then taken apart and transported by railways for completion to the Far East. By experience of their building XIII series submarines were built. Their construction was simplified for convenience of transportation and acceleration of outfitting works. Besides, for XIII series the new hull was developed on the basis of IX series submarine drawings (diameter of a pressure hull was moderated from 4.85 to 4.6m), and also 2 TT were installed aft out of a pressure hull, that has entailed reduction of mines stowage from 20 to 18. Series XIII-38 differed from previous by new diesels and a number of other details, mines stowage was again increased to 20. Maximal diving depth for II and XI series was 90 m; for subsequent 100m.

L-25 was never completed; 20.12.1944 she foundered during a storm during inter-base passage.
Modernizations
1943, L-20, L-22; 1944, L-21: + type 129 sonar
Naval service
L-23 was lost between 15 and 29.1.1944 off Cape Tarhankut, probably on a mine. L-24 was lost between 12 and 31.12.1942 on a mine off Cape Kaliakra.