NAVYPEDIA Support the project with paypal
Photo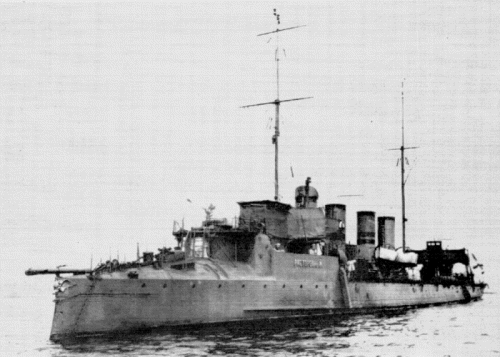 Rastoropnyy
Ships
| Name | No | Yard No | Builder | Laid down | Launched | Comp | Fate |
| --- | --- | --- | --- | --- | --- | --- | --- |
| Сильный [Silnyy] |   |   | Nevskiy Wks, St. Petersburg | early 1905 | 5.9.1905 | 12.1907 | interned by Germany 12.4.1918 - 5.1918, stricken 1924 |
| Сторожевой [Storozhevoy] |   |   | Nevskiy Wks, St. Petersburg | early 1905 | 24.8.1905 | 12.1907 | stricken 11.1925 |
| Стройный [Stroynyy] |   |   | Nevskiy Wks, St. Petersburg | 1905 | 2.1.1907 | 12.1907 | sunk 28.8.1917 |
| Разящий [Razyashchiy] |   |   | Nevskiy Wks, St. Petersburg | 1905 | 17.9.1906 | 4.1908 | interned by Germany 12.4.1918 - 5.1918, stricken 1924 |
| Расторопный [Rastoropnyy] |   |   | Nevskiy Wks, St. Petersburg | 1905 | 21.5.1907 | 4.1908 | stricken 11.1925 |
| Дельный [Delnyy] |   |   | Nevskiy Wks, St. Petersburg | 1905 | 20.7.1907 | 12.1907 | stricken 8.1922 |
| Деятельный [Deyatelnyy] |   |   | Nevskiy Wks, St. Petersburg | 1905 | 20.7.1907 | 12.1907 | stricken 11.1925 |
| Достойный [Dostoynyy] |   |   | Nevskiy Wks, St. Petersburg | 1905 | 20.7.1907 | 12.1907 | interned by Germany 12.4.1918 - 5.1918, stricken 11.1925 |
Technical data
| | |
| --- | --- |
| Displacement normal, t | 382 |
| Displacement full, t | 475 |
| Length, m | 64.0 |
| Breadth, m | 6.40 |
| Draught, m | 2.59 |
| No of shafts | 2 |
| Machinery | 2 VTE, 4 Normand boilers |
| Power, h. p. | 5800 |
| Max speed, kts | 27 |
| Fuel, t | coal 100 |
| Endurance, nm(kts) | 800 - 900(15) |
| Armament | 2 x 1 - 75/48 Canet, 6 x 1 - 7.6/94, 2 x 1 - 450 TT |
| Complement | 67 |
Standard scale images

Deyatelnyy 1910
Graphics
Project history
Development of Sokol class. Unlike a prototype had more perfect boilers with the lowered centre of gravity, increased bridge height and more successful boiler rooms ventilating system. Ship of class were laid down as torpedo boats but re-rated as destroyers in September, 1907.
Modernizations
1916, all: - 4 x 1 - 7.6/94; + 12 mines
Naval service
15.8.1917 at evasion from attacks of German aircraft in Gulf of Riga Stroyny ran ashore and at repeated raid wrecked and sank.




© 2007-2022 - navypedia.org