NAVYPEDIA Support the project with paypal
Photo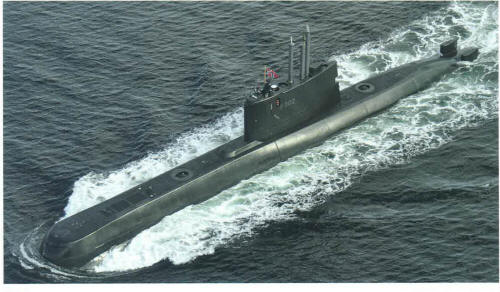 Utstein 2014
Ships
| Name | No | Yard No | Builder | Laid down | Launched | Comp | Fate |
| --- | --- | --- | --- | --- | --- | --- | --- |
| Ula | S300 |   | Thyssen Nordseewerke, Emden, West Germany | 29.1.1987 | 28.7.1988 | 27.4.1989 | in service (2019) |
| Utsira | S301 |   | Thyssen Nordseewerke, Emden, Germany | 15.6.1990 | 21.11.1991 | 30.4.1992 | in service (2019) |
| Utstein | S302 |   | Thyssen Nordseewerke, Emden, Germany | 6.12.1989 | 25.4.1991 | 14.11.1991 | in service (2019) |
| Utvær | S303 |   | Thyssen Nordseewerke, Emden, West Germany | 8.12.1988 | 19.4.1990 | 8.11.1990 | in service (2019) |
| Uthaug | S304 |   | Thyssen Nordseewerke, Emden, West Germany | 15.6.1989 | 18.10.1990 | 7.5.1991 | in service (2019) |
| Uredd | S305 |   | Thyssen Nordseewerke, Emden, West Germany | 23.6.1988 | 22.9.1989 | 3.5.1990 | in service (2019) |
Technical data
| | |
| --- | --- |
| Displacement standard, t | 940 |
| Displacement normal, t | 1040 / 1150 |
| Length, m | 59.5 |
| Breadth, m | 5.30 |
| Draught, m | 4.60 |
| No of shafts | 1 |
| Machinery | 2 MTU 16V642 MB83 diesel-generators, 1 Siemens electric motor |
| Power, h. p. | 6000 |
| Max speed, kts | 11 / 23 |
| Fuel, t | diesel oil 100 |
| Endurance, nm(kts) | 5000(8) snorkel / |
| Armament | 8 - 533 TT (bow, 14 DM-2A3 Seehake) |
| Electronic equipment | type 1107 radar, DBQS-21F (CSU-83) sonar suite, Sealion ECM suite, MSI-90U CCS |
| Complement | 20 |
| Diving depth operational, m | 250 |
Standard scale images

Ula 1990
Graphics
Project history
Ordered 30.9.1982 under German Type 210. Hulls of Utsira and Uredd were built by Kvaerner at Oslo and towed for assembling to Emden.
Modernizations
2008-2015, all: - Sealion ECM suite, MSI-90U CCS; + LOFAR towed sonar array, CS-3701 ECM suite, MSI-90U Mk 2 CCS
Naval service
Uthaug collided with uncharted rock in submerged position 2.12.1994, grounded but returned to port at the same day.
© 2007-2022 - navypedia.org