NAVYPEDIA Support the project with paypal
Photo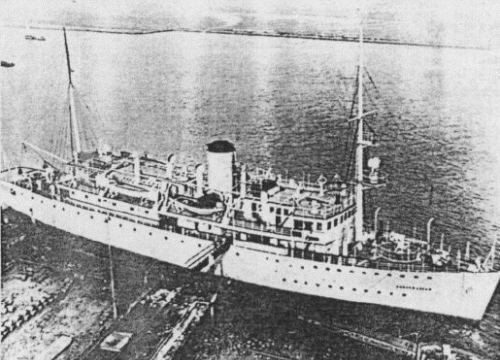 Gouden Leeuw 1932
Ships
| Name | No | Yard No | Builder | Laid down | Launched | Comp | Fate |
| --- | --- | --- | --- | --- | --- | --- | --- |
| Prins van Oranje |   |   | De Maas, Slikkerveer | 9.1930 | 10.7.1931 | 2.1932 | sunk 11.1.1942 |
| Gouden Leeuw |   |   | De Maas, Slikkerveer | 9.1930 | 9.9.1931 | 2.1932 | scuttled 7.3.1942 |
Technical data
| | |
| --- | --- |
| Displacement standard, t | 1291 |
| Displacement full, t | ~1600 |
| Length, m | 65.8 pp 70.0 oa |
| Breadth, m | 11.0 |
| Draught, m | 3.28 |
| No of shafts | 2 |
| Machinery | 2 VTE, 2 boilers |
| Power, h. p. | 1750 |
| Max speed, kts | 15 |
| Fuel, t | coal |
| Endurance, nm(kts) |   |
| Armament | 2 x 1 - 75/52 SA Nr.2, 2 x 1 - 40/39 QF Mk II, 2 x 1 - 12.7/90, 150 mines |
| Complement | 121 |
Standard scale images
Prins van Oranje 1933
Graphics
Project history
Minelayers for service in the East Indies, designed on the basis of a yacht-minelayer Rigel, but were built in the Netherlands.
Modernizations
1942, Gouden Leeuw: + 2 DCR, sonar
Naval service
Prins van Oranje on the night of 11.1.1942 was sunk by Japanese destroyer Yamakaze at Tarakan. Gouden Leeuw 7.3.1942 was scuttled at Surabaya.
© 2007-2022 - navypedia.org