NAVYPEDIA Support the project with paypal
Photo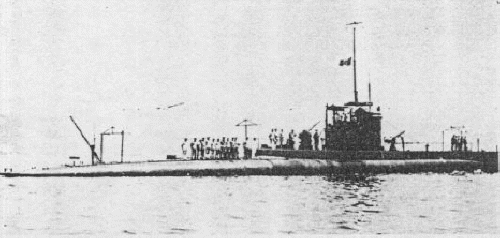 Angelo Emo
Ships
| Name | No | Yard No | Builder | Laid down | Launched | Comp | Fate |
| --- | --- | --- | --- | --- | --- | --- | --- |
| Angelo Emo |   |   | R. Arsenale di Venezia | 6.1914 | --- | --- | cancelled 2.1916 |
| Lorenzo Marcello |   |   | R. Arsenale di Venezia | 6.1914 | --- | --- | cancelled 2.1916 |
| Lazzaro Mocenigo |   |   | R. Arsenale di Venezia | 6.1914 | --- | --- | cancelled 2.1916 |
| Pietro Micca |   |   | R. Arsenale di La Spezia | 9.1915 | 3.6.1917 | 8.1918 | stricken 6.1930 |
| Angelo Emo |   |   | R. Arsenale di La Spezia | 2.1916 | 23.2.1919 | 1919 | stricken 10.1930 |
| Luigi Galvani |   |   | R. Arsenale di La Spezia | 9.1915 | 26.1.1918 | 6.1918 | stricken 1.1938 |
| Lorenzo Marcello |   |   | R. Arsenale di La Spezia | 2.1916 | 29.9.1918 | 1919 | stricken 1.1928 |
| Lazzaro Mocenigo |   |   | R. Arsenale di La Spezia | 2.1916 | 26.7.1919 | 1920 | stricken 4.1937 |
| Torricelli |   |   | R. Arsenale di La Spezia | 9.1915 | 16.6.1918 | 9.1918 | stricken 10.1930 |
Technical data
Displacement standard, t
779
Displacement normal, t

842 / 1244

Length, m

63.2

Breadth, m

6.20

Draught, m

4.27

No of shafts

2

Machinery

2 Fiat diesels / 2 Ansaldo or Savigliano electric motors

Torricelli: 2 Tosi diesels / 2 Ansaldo or Savigliano electric motors

Power, h. p.

2600 - 2900 / 1300 - 1800

Max speed, kts

11 / 10.9

Fuel, t

diesel oil 60

Endurance, nm(kts)
945(11) / 94(5)
Armament

1 x 1 - 76/40 A1916, 1 x 1 - 76/30 A1914, 6 - 450 TT (4 bow, 2 stern, 8)

Complement

40

Diving depth operational, m
50
Standard scale images

Lazzaro Mocenigo 1920
Graphics
Project history
Largest Italian submarines of WWI-era. They were ordered to La Spezia NYd in 1914, but owing to delayed building no any submarine was completed before war end. Unreliable engines and bad manoeuvrability have called their major refit in 1923. There was also twin deck TT mount in the project, really it was never installed.
Modernizations
1923, all: partially rebuilt.
Naval service
No significant events.


© 2007-2022 - navypedia.org