Photo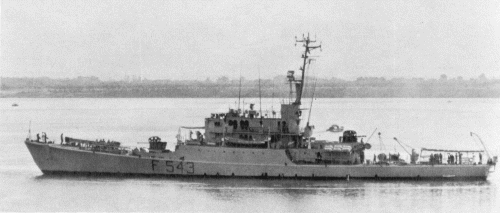 Albatros 1980
Ships
| Name | No | Yard No | Builder | Laid down | Launched | Comp | Fate |
| --- | --- | --- | --- | --- | --- | --- | --- |
| Aquila (ex-Lynx) | F542 |   | Breda, Marghera | 25.7.1953 | 31.7.1954 | 2.10.1956 // 18.10.1961 | discarded 1991 |
| Albatros | F543 |   | Navalmeccanica, Castellammare di Stabia | 1953 | 18.7.1954 | 1.6.1955 | hulk 4.1986 |
| Alcione | F544 |   | Navalmeccanica, Castellammare di Stabia | 1953 | 19.9.1954 | 23.10.1955 | discarded 1991 |
| Airone | F545 |   | Navalmeccanica, Castellammare di Stabia | 1953 | 21.11.1954 | 29.12.1955 | discarded 1991 |
Technical data
| | |
| --- | --- |
| Displacement standard, t | 800 |
| Displacement full, t | 950 |
| Length, m | 69.5 pp 76.3 oa |
| Breadth, m | 9.70 |
| Draught, m | 2.80 |
| No of shafts | 2 |
| Machinery | 2 Fiat M409 diesels |
| Power, h. p. | 5200 |
| Max speed, kts | 19 |
| Fuel, t | diesel oil 100 |
| Endurance, nm(kts) | 5000(18) |
| Armament | 2 x 1 - 76/62 SMP3, 1 x 2 - 40/70 Breda type 64, 2 x 24 - 178 Hedgehog Mk 11 ASWRL, 4 DCT, 1 DCR |
| Electronic equipment | MLN-1A radar, QCU-2 sonar |
| Complement | 110 |
Standard scale images

Albatros 1962

Airone 1979

Airone 1979
Graphics
Project history
Eight ships of this type were built in Italy in the early 1950s under MDAP funding. The Italian Navy were given three (Albatros class), four went to Denmark (Triton class) and one (Lynx) went to the Netherlands Navy. Lynx was ceded to the Italian Navy on 18 October 1961 and was renamed Aquila. The Italian ships were originally to have been armed with 90mm guns. As completed, they had 2-76mm/62. The SMP 3 guns (made by Stabilimenti Meccanici di Pozzuoli) could fire single rounds or bursts (at 50 rounds/min), using a 14-round drum magazine. The gun reloaded at 90° elevation. The same gun was planned for the Andrea Doria class cruisers. A radar fire control director, probably OG 2, was mounted atop the bridge. SMP 3 was the first Italian automatic 76mm gun. In service it was a nightmare; the revolving drum feed was too large, and the gun was described as 'fatally complex'. It gave way to the OTO Melara series which culminated in the current 76mm/62 Super Rapido.
Modernizations
1963, all: - 2 x 1 - 76/62, 1 x 2 - 40/70; + 3 x 1 - 40/70 Breda type 107

late 1960s, all: - 2 DCT, MLN-1A radar; + 2 x 3 - 324 TT, SPQ-2 radar

1970s, Albatros: - 1 x 1 - 40/70

early 1980s, all: + BX-732 radar

mid-1980s, Alcione: - 2 x 24 - 178 Hedgehog Mk 11 ASWRL, 1 DCR; + mechanical sweeping gear
Naval service
No significant events.