NAVYPEDIA Support the project with paypal
Photo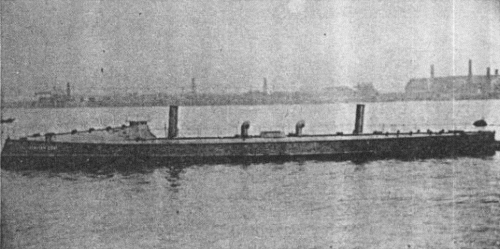 77Ya 1887
Ships
| Name | No | Yard No | Builder | Laid down | Launched | Comp | Fate |
| --- | --- | --- | --- | --- | --- | --- | --- |
| 76Ya |   |   | Yarrow, Poplar, UK | 1885 | 1887 | 5/1887 | discarded 9.1910 |
| 77Ya |   |   | Yarrow, Poplar, UK | 1885 | 1886 | 6/1887 | discarded 3.1907 |
| 78Ya |   |   | R. Arsenale di Venezia | 10/1885 | 27.11.1894 | 10/1895 | discarded 5.1907 |
| 79Ya |   |   | R. Arsenale di Venezia | 10/1885 | 23.3.1895 | 4/1896 | discarded 5.1907 |
Technical data
Displacement normal, t

108

Displacement full, t
 
Length, m

41.2

Breadth, m

4.27

Draught, m

1.54

No of shafts

2

Machinery

2 VDE, 2 locomotive boilers

Power, h. p.

1600 - 1640

Max speed, kts

76Ya, 77Ya: 26

78Ya, 79Ya: 22

Fuel, t

coal 27

Endurance, nm(kts)
1800(12)
Armament

76Ya, 77Ya: 2 x 5 - 37/20 H corto, 2 - 350 TT (bow), 1 x 2 - 350 TT

78Ya, 79Ya: 2 x 5 - 37/25 H lungo, 2 - 350 TT (bow), 1 x 1 - 350 TT

Complement

20
Standard scale images

76Ya 1900
Graphics
Project history
Second class TBs. 78Ya and 79Ya were Italian-built and suffered protracted building periods owing to lack of funds. Although there was a 4kt difference in speed between the two pairs, all were considered to be very successful vessels.
Modernizations
1898, 77Ya: was reboilered with watertube boilers
Naval service
No significant events.
© 2007-2022 - navypedia.org