NAVYPEDIA
Photo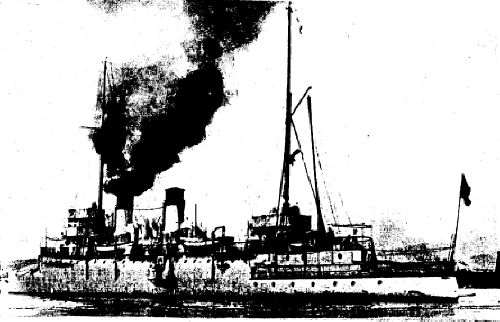 Dunois
Ships
| Name | No | Yard No | Builder | Laid down | Launched | Comp | Fate |
| --- | --- | --- | --- | --- | --- | --- | --- |
| Dunois |   |   | Arsenal de Cherbourg | 9.1896 | 6.10.1897 | 12.1898 | stricken 1920 |
| La Hire |   |   | Arsenal de Cherbourg | 11.1897 | 3.11.1898 | 1899 | TS 1914, stricken 10.1922 |
Technical data
| | |
| --- | --- |
| Displacement normal, t | 889 |
| Displacement full, t |   |
| Length, m | 77.6 wl 78.0 oa |
| Breadth, m | 8.43 |
| Draught, m | 3.10 mean 3.86 max |
| No of shafts | 2 |
| Machinery | 2 VTE, 8 Normand-Sigaudy boilers |
| Power, h. p. | 7500 |
| Max speed, kts | 21.7 - 22 |
| Fuel, t | coal 137 |
| Endurance, nm(kts) | 5000(10) |
| Armour, mm | steel; belt: 25, deck: 10, CT: 50 |
| Armament | 6 x 1 - 65/50 M1891, 6 x 1 - 47/40 M1885 |
| Complement | 137 |
Graphics
Project history
Originally classified as torpedo avisos and later as destroyers but had no torpedoes! Original lightly armoured ships intended specially for actions against enemy torpedo boats.
Ship protection
There was 10mm lower deck. Belt protected only machinery.
Modernizations
1918, La Hire: - 6 x 1 - 65/50; + 2 x 1 - 100/45 M1917, DCs.
Naval service
La Hire served in 1914 and since 1917 at Toulon gunnery school.


© 2007-2021 - navypedia.org