Photo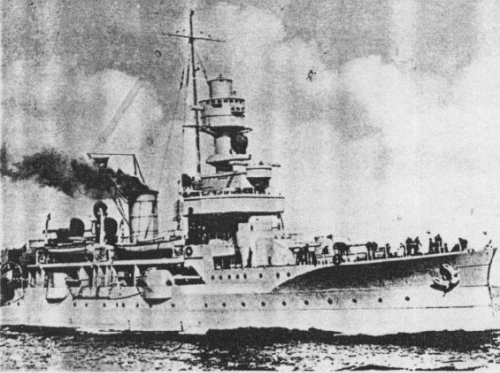 Niels Iuel 1937
Ships
| Name | No | Yard No | Builder | Laid down | Launched | Comp | Fate |
| --- | --- | --- | --- | --- | --- | --- | --- |
| Niels Iuel |   |   | Orlogsværftet, Copenhagen | 21.9.1914 | 3.7.1918 | 23.5.1923 | wrecked 29.8.1943 |
Technical data
| | |
| --- | --- |
| Displacement standard, t | 3800 |
| Displacement full, t | 4100 |
| Length, m | 87.0 pp 90.0 oa |
| Breadth, m | 16.3 |
| Draught, m | 5.00 |
| No of shafts | 2 |
| Machinery | 2 VTE, 4 Yarrow boilers |
| Power, h. p. | 5800 |
| Max speed, kts | 16 |
| Fuel, t | oil 240 + coal 250 |
| Endurance, nm(kts) | 6000(9) |
| Armour, mm | belt: 195 - 155, deck: 55, shields: 45, CT: 170 |
| Armament | 10 x 1 - 149/43 K/45 M.22, 4 x 1 - 57/50 K/50 M.89B, 2 - 450 TT (beam) |
| Complement | 310 - 369 |
Standard scale images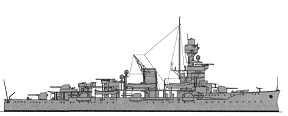 Niels Iuel 1940

Niels Iuel 1943
Graphics
Project history
Original enough ship, laid down as classic coastal battleship, but completed with changed armament structure consisting only from medium-calibre QF guns.

According to original ddesign Niels Iuel should become increased version of Peder Skram with more strong main artillery (displacement 3800/4100t, two 305mm guns in single turrets, eight 120mm QF guns in casemates and open deck mounts and two 75mm AA guns). Contracts for main guns and armour have been placed abroad (to Germany and the USA respectively). Ship was laid down right after by beginning of WWI which soon has negatively influenced on building rate. Subcontractors deliveries were delayed, or in a case with main guns have appeared broken. They were never received from Germany: at first because of congestion by own orders, and after war because of the exclusion on manufacturing of guns with more than 280mm calibre by the terms of Versailles Treaty. Ship completion long remained in doubt, and only in 1923 it has been decided to complete Niels Juel with 10 150mm Bofors-made guns in single deck mounts. More light armament have allowed to increase free board on one level that has significantly raised seaworthiness. As a result Danish Navy received a ship with solid protection, moderate speed and armament of light cruiser: such "large seaworthy gunboat". Danes classified received hybrid as "artilleriskibet", that is a gunship.
Ship protection
Belt (195mm armour on 50mm teak bed + 13mm plating) protected all ship length. CT had 170mm sides and 40mm roof.
Modernizations
1936: new heavy pole mast was fitted; - 2 x 1 - 57/50; + 10 x 1 - 20/60 Madsen, 7 x 2 - 8.80
Naval service
Niels Iuel 29.8.1943 has made an attempt to escape to neutral Sweden, but has been attacked by German aircraft and ultimately ran aground at full speed in Nyköbing Bugt. Subsequently she was salvaged by Germans and commissioned by Kriegsmarine as Nordland; 3.5.1945 she was sunk in Eckenförde by Allied aircraft.